From rustic parks to modern camping resorts, North Carolina is full of adventures for RV enthusiasts. Whether you're planning an epic road trip, a week long campout, or are looking for a place to rest for a night, be sure to check out these beautiful spots when traveling through the Tar Heel State.
South Mountains State Park
South Mountains State Park allows visitors to experience some of North Carolina's most scenic and rugged areas. With mountain streams, an 80-foot waterfall, and over 40-miles of trails for equestrians, hikers, and mountain bikers, the park offers an incredible outdoor experience for all ages. Located in Raleigh, the area features elevations up to 3,000 feet and offers drive-to campsites near the Jacob Fork River where you can enjoy miles of swimming and trout fishing while you camp.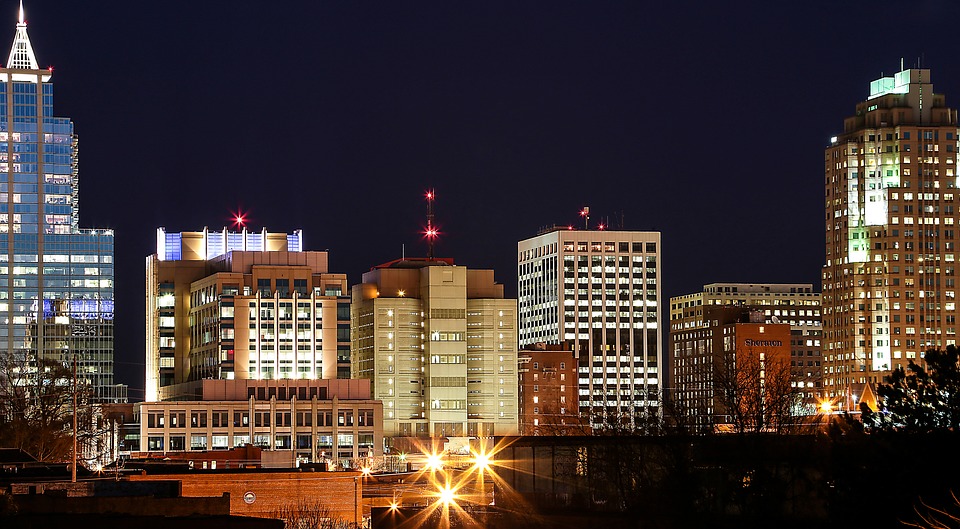 New Bern KOA
New Bern is North Carolina's second-oldest city and is full of charming boutiques, antique shops, and small-town diners. It's also home to Tryon Palace, the state's historic capital building. The area's quiet campground is nestled on the banks of the Neuse River in the quaint downtown area. And for those who enjoy water sports, you can rent kayaks or canoes and paddle around the riverside. The campground also has picnic grounds, a catch-and-release fishing pond, a 100-foot pier, hiking trails, mini golf and a pavilion as well, and has all hookups needed for RV camping.
Cheoah Point Campground
Located on a Lake Santeetlah peninsula at an elevation of just over 1,700 feet, Cheoah Point Campground is a gorgeous spot to spend a week with family. The surrounding area includes a forest of mature hardwoods and a large lake where you can swim, jet ski, boat, canoe, and fish for a variety of different species, including walleye, trout, crappie, bream, and bass.The campground sites each have scenic views of the lake and comes with grills and picnic tables. A few have electric hookups, and all have access to hot showers, drinking water, and flush toilets as well.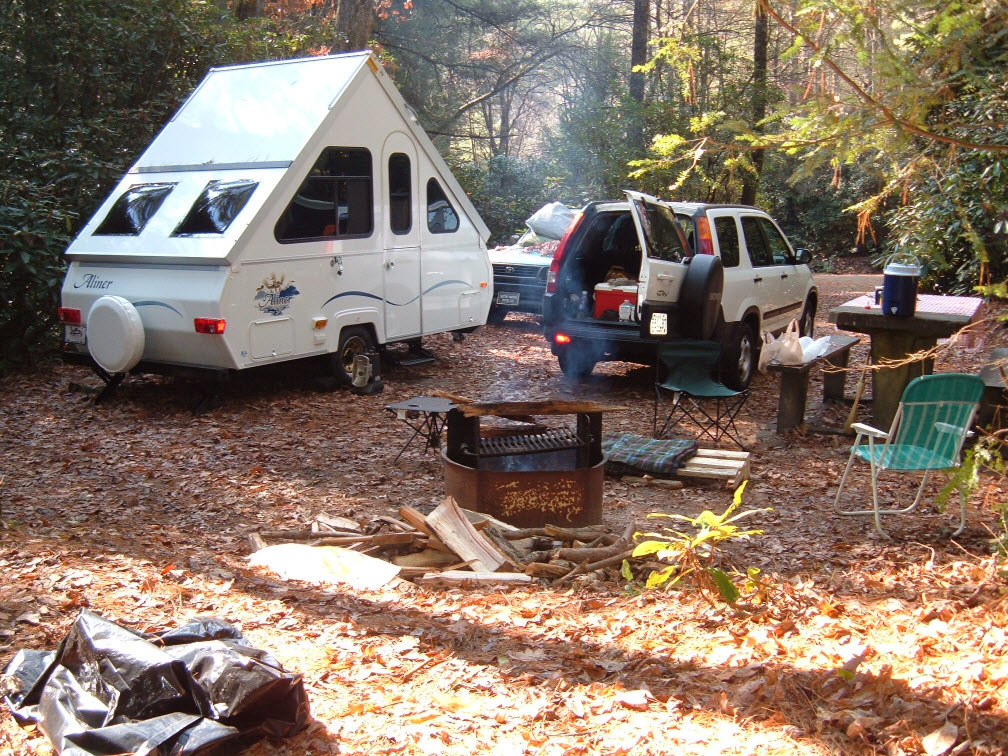 Van Hook Glade Campground
The Van Hook Glade Campground features serene and secluded sites in the midst of the Nantahala National Forest and is located a few miles outside of Highlands.The campground is next to Cliffside Lake and the state's only waterfall that allows for cars to pass behind the cascading waters. The grounds offer peaceful spots in heavily wooded areas and rolling hills at an elevation of over 4,000 feet and include flush toilets and hot showers. Activities include trout fishing, swimming, picnicking, and hiking on one of the many park trails.
Carowinds Camp Wilderness Resort
If you're looking for a more modern spot to park your RV, head to the Carowinds Camp Wilderness Resort. Located right next to the Carowinds Amusement Park in Charlotte, this fun spot includes roller coasters, carnival rides, fairground games, and plenty of tasty park snacks that the whole family will love. Campers can enjoy complimentary parking and shuttle service to the park with campground amenities that include picnic areas, volleyball courts, a seasonal outdoor pool, coin-operated laundry, and a convenience store. The paved RV camp sites encompass 25-acres and accommodate vehicles up to 40 feet in length. The sites also have full hookups that include sewer, electric, and water, which make it a perfect spot for a much-needed family vacation.